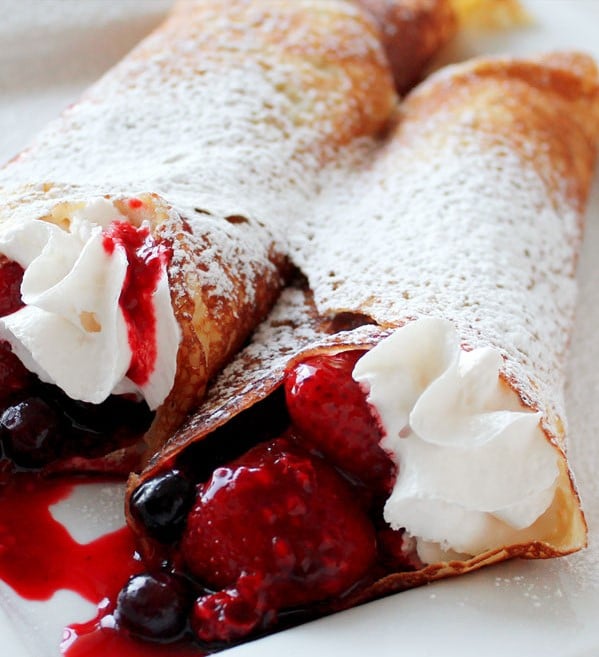 | | |
| --- | --- |
| | |
In a small saucepan add the water and sugar, bring to a boil over medium high heat to dissolve the sugar, add the mint. Smash the mint to release the flavor. Turn off the heat, cover and let sit for 5-8 minutes. After it has cooled, separate the liquid from the mint, discard the mint.

In a medium bowl combine and mix with a hand held mixer all of the remaining crepe ingredients, add the mint syrup and mix until smooth. Preheat a small to medium sized non stick skillet over medium heat and spray with non stick cooking spray.

Pour about a 1/4 cup of batter into the skillet, lift and turn the pan in a circular motion to spread the batter evenly around the pan. Cook for less than a minute, flip and cook the other side for less than a minute. Remove from the pan and place on a plate. Chill in the fridge and repeat the process until the batter is gone.

When the crepes are cool fill each crepe with ice cream, sliced fruit, caramel and or chocolate syrup and whipped cream. Add a few sprinkles and serve immediately. Enjoy!