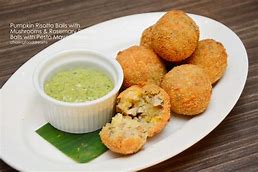 | | |
| --- | --- |
| | |
Bring stock to a simmer in a large saucepan. Keep warm over low heat, but do not boil. Heat a dutch oven over medium heat. Add 2 tbsp butter to the pot; swirl to coat. (Everything from here will be added to this pot.) Add garlic; cook 2 minutes, stirring occasionally. Add the Arborio rice and salt, cook 1 minute, stirring frequently. Add 1/2 cup stock; cook 2 minutes or until the liquid is absorbed, stirring frequently. Stir in 2 1/2 cups stock, 1/2 cup wine, 1/2 cup at a time, stirring nearly constantly until each portion is absorbed before adding the next (about 20-25 minutes or until rice is tender). Remove pot from heat. Stir in butter, salt, pepper, and parsley. Add 2 eggs and put in the refrigerator while you make the pesto.
Place the walnuts, pine nuts, and garlic in a bowl of a food processor fitted with a steel blade. Process for 15 seconds. Add the Mariposa basil leaves, salt, and pepper. With processor running, slowly pour the olive oil into the bowl through the feed tube and process until the pesto is thoroughly pureed. Add the parmesan and puree for a minute. Add 4 tbsp to the Risotto.
Place about 1/3 cup risotto in your palm (have wet hands) and use it to enclose a piece of mozzarella pushing into the center, then roll again to make sure the rice has surrounded it on all sides. Set on a baking sheet lined with parchment paper and repeat until you have used up risotto.

Create your breading station; line 3 dishes: Dish 1: rice flour, salt, garlic salt, pepper, Dish 2: beaten egg, Dish 3: Italian Panko, Mariposa Oregano

Once all the balls have been rolled out, working one at a time, dip and roll the balls in the flour first, then in the beaten egg and turn to coat entirely. Lift and allow any excess egg to drip off, then roll in the panko until completely covered. Again shake off any excess and place back on the parchment lined baking sheet. Repeat with the rest of the risotto balls.

Place tray in the refrigerator for 30-60 minutes. They can also be frozen to cook at a later time. Line a large tray with paper towels. Heat 3-4 inches of oil in a deep heavy bottomed pan or heat deep fryer to 375 degrees F.

Remove risotto balls from the fridge. Fry the risotto balls no more than 3 to 4 at a time until golden brown, turning on each side, about 4 minutes in total.

Serve with marinara or your favorite dipping sauce.